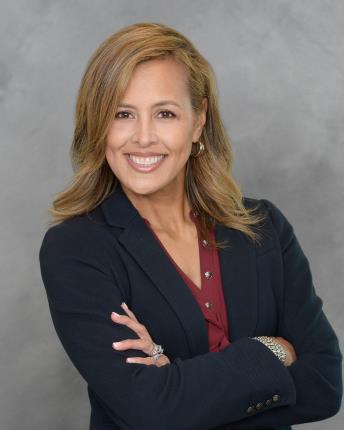 Tina Garcia
Cell: (925) 418-9227
Office: (925) 634-1010
MORE INFO
Home Office(s):
Brentwood
200 Sand Creek Road, Suite A
Brentwood, CA 94513
Cell: (925) 418-9227
Office: (925) 634-1010
Fax: (925) 634-0914
VISIT OFFICE PAGE
Tina Garcia is a 20-year veteran of the mortgage and real estate industry with a client-centric approach to doing business. She works to fully understand client preferences, learn communication styles and align herself with their goals to create the best customer experience possible. She also enjoys sharing value-added title and escrow products with clients and potential clients. For Tina, her priority is consultative over transactional.
In her personal time, Tina loves spending time with her family and friends. She is also a foodie at heart who often snaps pictures of her meals before sharing them on social media. Tina and her husband have raised five amazing children and are blessed with two granddaughters. Her passion for service is evident in her career, within her family and throughout her community, where Tina volunteers on many boards.
What are others saying about working with Tina Garcia?
Thanks for submitting a comment! Tina Garcia will be notified and once it has been approved it will display here. Have a great day!
Tina is an amazing resource and connector for your title and escrow needs. I think the reason for that is her natural ability of being a good listener. She listens, understands and looks for ways to be there for you. She goes above and beyond to make sure you are taken care of. If you are in the Real Estate industry, you need to connect with Tina because she will be there for you. So when you think Title, think Tina!
Dennis Florendo
Tina cuts to the heart of the matter in minutes. She knows exactly what to do, and what you don't need to worry about. She truly cares about helping people. If you're in real estate, you need to be connected to Tina!
Tommie Jean Valmassy
Tina has the heart of a teacher and is a great resource if you are getting started in the real estate business. She responds quickly and always finds the title and escrow answers you will need.
Jeff Chaput
My 14 years in the mortgage industry has presented countless transactions with title companies. Tina and her team are amazing! They are quick to respond, thorough, accommodating to us and our clients and very professional. Tina and Aimee understand the market right now and how important it is for to go smoothly and quickly. Best part? Tina's positive attitude. Her zest for life and commitment to excellence are amazing and will make a huge difference for you, I highly recommend her team!
Christine Davis
Tina has been extremely instrumental in addressing my title and escrow needs. Very helpful, and hands on. I Highly Recommend Tina.
Precious Heyliger
My experience with Tina has been nothing less than amazing. I couldn't ask for anyone more professional and knowledgeable. I definitely appreciate the time she took with me and the patience she had. Tina is definitely my go to person. I look forward to working with her in the years to come
Don Anderson Jr.
Tina is very easy to work with, very professional and responsive in a timely manner. She is truly service oriented. I look forward to doing more business with her!
Rondell Patrick
Wonderful as always! Tina goes above and beyond to make sure that my clients and I have everything that we need and more! She clearly has a positive attitude and outlook on life and it's infectious! She's always checking in and cheering us along toward success. Love love love Tina!
Brianna Vigil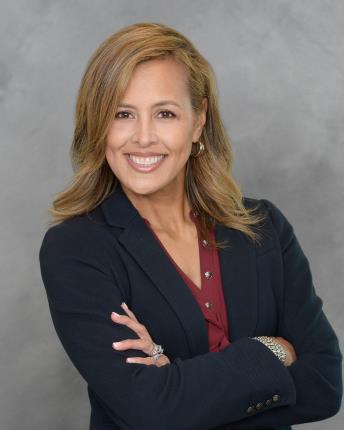 Tina Garcia
Cell: (925) 418-9227
Office: (925) 634-1010
MORE INFO
Home Office(s):
Brentwood
200 Sand Creek Road, Suite A
Brentwood, CA 94513
Cell: (925) 418-9227
Office: (925) 634-1010
Fax: (925) 634-0914
VISIT OFFICE PAGE
About Me

Tina Garcia is a 20-year veteran of the mortgage and real estate industry with a client-centric approach to doing business. She works to fully understand client preferences, learn communication styles and align herself with their goals to create the best customer experience possible. She also enjoys sharing value-added title and escrow products with clients and potential clients. For Tina, her priority is consultative over transactional.

In her personal time, Tina loves spending time with her family and friends. She is also a foodie at heart who often snaps pictures of her meals before sharing them on social media. Tina and her husband have raised five amazing children and are blessed with two granddaughters. Her passion for service is evident in her career, within her family and throughout her community, where Tina volunteers on many boards.

Testimonials

What are others saying about working with Tina Garcia?

Thanks for submitting a comment! Tina Garcia will be notified and once it has been approved it will display here. Have a great day!

Tina is an amazing resource and connector for your title and escrow needs. I think the reason for that is her natural ability of being a good listener. She listens, understands and looks for ways to be there for you. She goes above and beyond to make sure you are taken care of. If you are in the Real Estate industry, you need to connect with Tina because she will be there for you. So when you think Title, think Tina!

Dennis Florendo

Tina cuts to the heart of the matter in minutes. She knows exactly what to do, and what you don't need to worry about. She truly cares about helping people. If you're in real estate, you need to be connected to Tina!

Tommie Jean Valmassy

Tina has the heart of a teacher and is a great resource if you are getting started in the real estate business. She responds quickly and always finds the title and escrow answers you will need.

Jeff Chaput

My 14 years in the mortgage industry has presented countless transactions with title companies. Tina and her team are amazing! They are quick to respond, thorough, accommodating to us and our clients and very professional. Tina and Aimee understand the market right now and how important it is for to go smoothly and quickly. Best part? Tina's positive attitude. Her zest for life and commitment to excellence are amazing and will make a huge difference for you, I highly recommend her team!

Christine Davis

Tina has been extremely instrumental in addressing my title and escrow needs. Very helpful, and hands on. I Highly Recommend Tina.

Precious Heyliger

My experience with Tina has been nothing less than amazing. I couldn't ask for anyone more professional and knowledgeable. I definitely appreciate the time she took with me and the patience she had. Tina is definitely my go to person. I look forward to working with her in the years to come

Don Anderson Jr.

Tina is very easy to work with, very professional and responsive in a timely manner. She is truly service oriented. I look forward to doing more business with her!

Rondell Patrick

Wonderful as always! Tina goes above and beyond to make sure that my clients and I have everything that we need and more! She clearly has a positive attitude and outlook on life and it's infectious! She's always checking in and cheering us along toward success. Love love love Tina!

Brianna Vigil