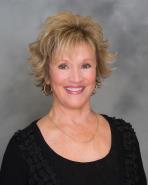 Barbara Lamb
Office: (925) 855-8700
MORE INFO
Home Office(s):
Danville
419 Sycamore Valley Road West
Danville, CA 94526
Office: (925) 855-8700
Fax: (925) 855-8706
VISIT OFFICE PAGE
Barbara's title industry career spans 29 years, serving the Danville and the San Ramon Valley. She joined Old Republic Title (ORT) as a Senior Account Executive in March 2011, where she has built a reputation for excellence.
Barbara proudly represents ORT and works closely with the outstanding Danville escrow team to help clients acheive their goals. Barbara's sincerity and heartfelt approach, along with her professionalism, commitment, focus and energy, have earned her the respect of clients and peers. She takes great pride in her customer service skills, sense of urgency and follow-through. This does not go unnoticed by clients who also connect with Barbara's warm smile and positive attitude. Many have become her personal friends.
Among the accolades Barbara has received throughout her career, none have been as meaningful as the Circle of Excellence and Rising Star of the Year awards she received from ORT in 2013. Barbara is also a three-time recipient of the Company's New Business Sales Production Award and was named Employee of the Month for November 2018.
I am always available for you! 925.383.3764
When you work with Barbara and her team, you will see how ...
Our Experience is Your Advantage
What are others saying about working with Barbara Lamb?
Thanks for submitting a comment! Barbara Lamb will be notified and once it has been approved it will display here. Have a great day!
I have worked with Barbara for over 35 years for my Escrows and Title Insurance. She is a dream to work with and has always been there when I've needed something in a hurry. If you want quick attentive service, Barbara is who you should call. With great pleasure, I enthusiastically recommend her. Bruce Baldwin Broker Owner Crow Canyon Realty
Bruce Baldwin
What I like most about Barbara is her smile when I see her, always positive, and always willing to assist any agent any way she can. I have used Barbara and ORT for over 30 years and Dee Dee and Barabara are always there willing to assist you. Their knowledge and experience are invaluable and trust me they have seen everything. Barbara and her team are a must in any real estate transaction I have.
Brad Gothberg
We have worked with Barbara for over 20 years and during that time she has been more than helpful, responsive, and professional. Whenever we have needed something, she handled it immediately. Her always upbeat personality only enhances her ability to assist her clients. She is the best!
Linda Taylor
I have worked with Barbara Lamb for a very long time. In addition to being a delightful person, Barb is incredibly efficient and has always promptly responded to my questions and concerns. Barbara and her team are always my first choice for excellent title and escrow services.
Rick Fiset
Barbara's customer service is unrivaled. She is always there with a big smile and happy heart to assist us in whatever we need...from mailing lists to title information, escrow supplies and more. A vital part of our team!
Linda Cookson
Barbara and Dee Dee Crockett's team at ORT always go above and beyond -- wonderful service!
Lauren Holloway
Barb is a ray of sunshine. Not only is she excellent at her job she is such a delight to work with. She is extremely responsive and supportive of all my needs. I highly recommend Barbara Lamb!
Keri O'Reilly
Barbara is always so fast to respond to any requests I might have and she always delivers! I have worked with Barbara, and Laurel, for many years and will continue to trust them with my clients through the title process. Barbara and Laurel are truly a "get it done" team.
Julie Whitmer
Barbara is 'da bomb'! The agent support that Barb and her ORTC team provide is exceptional in every way. They truly are 'fantastic' by making things better, quicker, more efficient and truly pleasurable from escrow opening to closing! Give Barbara an opportunity to earn your business and learn first-hand why top agents team up with Old Republic Title time and time again.
TOM HART
I have used Old Republic Title for many many years and feel they are the best in the business. Barbara is the Best of the Best and I look forward to working with her on each escrow. She is always supportive with a positive attitude and is so willing to go out of her way to make my life a little easier. I love working with her team, which also includes my favorite escrow officer Laurel. Together they are excellent and I am also happy to call them my friends!
Pam Berce
I first met Barbara around 20 years ago when I was a newbie agent and Barbara was with another Title Company. I had no idea how valuable somebody like Barbara could be, and she set me off on the right foot in so many ways. Over the years, I have found her to be as reliable and responsive as anybody I know in this business. She is a credit to the excellent team at ORTC, always my first choice in a Title Company.
Bernard Gibbons
Barbara, What would I do without her!!! Barbara is someone you can always depend on and when I need something Barbara has it to me right away. I have worked with Barbara for over 10 years and appreciate her vast knowledge of the Real Estate Business plus her upbeat personality. Old Republic is the company I can depend on to make the entire transaction going smoothly. Thank you Barbara for all your hard work and I look forward to another great year with you.
Gretchen Bryce
We love All the people at ORT, the best title officers and team that we can always count on doing an outstanding job for our clients. They make our business easy and are always there for those special jobs and make it look easy!
Don Copland
Barbara and her team at ORT are by far our 1st choice when it comes to a variety of escrow companies to choose from in the Bay Area. Her level of professionalism, timeliness and dedication to making our transactions run smoothly and close on time are just some of the reasons that when it comes to Title and Escrow Barbara and Old Republic Title are hands down the go to choice for our real estate team. Thank you Barbara and we look forward to making 2021 the best year ever!
Scott S. Roberts
Barbara Lamb is the absolute BEST in the business. I have worked with Barbara for over 15 years and consider her one of the greatest assets of my business. Barbara is extremely proactive, stays on top of things, and is knowledgeable on the local market. She also happens to be one of the kindest, thoughtful, and most positive people I know.
Julie Long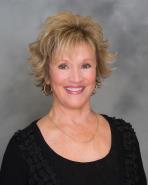 Barbara Lamb
Office: (925) 855-8700
MORE INFO
Home Office(s):
Danville
419 Sycamore Valley Road West
Danville, CA 94526
Office: (925) 855-8700
Fax: (925) 855-8706
VISIT OFFICE PAGE
About Me

Barbara's title industry career spans 29 years, serving the Danville and the San Ramon Valley. She joined Old Republic Title (ORT) as a Senior Account Executive in March 2011, where she has built a reputation for excellence.

Barbara proudly represents ORT and works closely with the outstanding Danville escrow team to help clients acheive their goals. Barbara's sincerity and heartfelt approach, along with her professionalism, commitment, focus and energy, have earned her the respect of clients and peers. She takes great pride in her customer service skills, sense of urgency and follow-through. This does not go unnoticed by clients who also connect with Barbara's warm smile and positive attitude. Many have become her personal friends.

Among the accolades Barbara has received throughout her career, none have been as meaningful as the Circle of Excellence and Rising Star of the Year awards she received from ORT in 2013. Barbara is also a three-time recipient of the Company's New Business Sales Production Award and was named Employee of the Month for November 2018.

I am always available for you! 925.383.3764

When you work with Barbara and her team, you will see how ...

Our Experience is Your Advantage

Testimonials

What are others saying about working with Barbara Lamb?

Thanks for submitting a comment! Barbara Lamb will be notified and once it has been approved it will display here. Have a great day!

I have worked with Barbara for over 35 years for my Escrows and Title Insurance. She is a dream to work with and has always been there when I've needed something in a hurry. If you want quick attentive service, Barbara is who you should call. With great pleasure, I enthusiastically recommend her. Bruce Baldwin Broker Owner Crow Canyon Realty

Bruce Baldwin

What I like most about Barbara is her smile when I see her, always positive, and always willing to assist any agent any way she can. I have used Barbara and ORT for over 30 years and Dee Dee and Barabara are always there willing to assist you. Their knowledge and experience are invaluable and trust me they have seen everything. Barbara and her team are a must in any real estate transaction I have.

Brad Gothberg

We have worked with Barbara for over 20 years and during that time she has been more than helpful, responsive, and professional. Whenever we have needed something, she handled it immediately. Her always upbeat personality only enhances her ability to assist her clients. She is the best!

Linda Taylor

I have worked with Barbara Lamb for a very long time. In addition to being a delightful person, Barb is incredibly efficient and has always promptly responded to my questions and concerns. Barbara and her team are always my first choice for excellent title and escrow services.

Rick Fiset

Barbara's customer service is unrivaled. She is always there with a big smile and happy heart to assist us in whatever we need...from mailing lists to title information, escrow supplies and more. A vital part of our team!

Linda Cookson

Barbara and Dee Dee Crockett's team at ORT always go above and beyond -- wonderful service!

Lauren Holloway

Barb is a ray of sunshine. Not only is she excellent at her job she is such a delight to work with. She is extremely responsive and supportive of all my needs. I highly recommend Barbara Lamb!

Keri O'Reilly

Barbara is always so fast to respond to any requests I might have and she always delivers! I have worked with Barbara, and Laurel, for many years and will continue to trust them with my clients through the title process. Barbara and Laurel are truly a "get it done" team.

Julie Whitmer

Barbara is 'da bomb'! The agent support that Barb and her ORTC team provide is exceptional in every way. They truly are 'fantastic' by making things better, quicker, more efficient and truly pleasurable from escrow opening to closing! Give Barbara an opportunity to earn your business and learn first-hand why top agents team up with Old Republic Title time and time again.

TOM HART

I have used Old Republic Title for many many years and feel they are the best in the business. Barbara is the Best of the Best and I look forward to working with her on each escrow. She is always supportive with a positive attitude and is so willing to go out of her way to make my life a little easier. I love working with her team, which also includes my favorite escrow officer Laurel. Together they are excellent and I am also happy to call them my friends!

Pam Berce

I first met Barbara around 20 years ago when I was a newbie agent and Barbara was with another Title Company. I had no idea how valuable somebody like Barbara could be, and she set me off on the right foot in so many ways. Over the years, I have found her to be as reliable and responsive as anybody I know in this business. She is a credit to the excellent team at ORTC, always my first choice in a Title Company.

Bernard Gibbons

Barbara, What would I do without her!!! Barbara is someone you can always depend on and when I need something Barbara has it to me right away. I have worked with Barbara for over 10 years and appreciate her vast knowledge of the Real Estate Business plus her upbeat personality. Old Republic is the company I can depend on to make the entire transaction going smoothly. Thank you Barbara for all your hard work and I look forward to another great year with you.

Gretchen Bryce

We love All the people at ORT, the best title officers and team that we can always count on doing an outstanding job for our clients. They make our business easy and are always there for those special jobs and make it look easy!

Don Copland

Barbara and her team at ORT are by far our 1st choice when it comes to a variety of escrow companies to choose from in the Bay Area. Her level of professionalism, timeliness and dedication to making our transactions run smoothly and close on time are just some of the reasons that when it comes to Title and Escrow Barbara and Old Republic Title are hands down the go to choice for our real estate team. Thank you Barbara and we look forward to making 2021 the best year ever!

Scott S. Roberts

Barbara Lamb is the absolute BEST in the business. I have worked with Barbara for over 15 years and consider her one of the greatest assets of my business. Barbara is extremely proactive, stays on top of things, and is knowledgeable on the local market. She also happens to be one of the kindest, thoughtful, and most positive people I know.

Julie Long