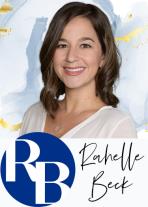 Rachelle Beck
Cell: (925) 817-7037
Office: (925) 855-8700
MORE INFO
Home Office(s):
Danville
419 Sycamore Valley Road West
Danville, CA 94526
Cell: (925) 817-7037
Office: (925) 855-8700
Fax: (925) 855-8706
VISIT OFFICE PAGE
Rachelle joined Old Republic Title in 2017 on the beautiful Island of Maui where she serviced clients in Kahului, Lahaina & Wailea. As a Bay Area native with a strong Tech and Marketing background, she was an asset to clients having the ability to recommend business solutions and growth strategies.
After returning home, Rachelle transferred to Contra Costa County where she quickly established herself to service Danville and the San Ramon Valley. She continues to build meaningful relationships through her trustworthiness, reliability & commitment to follow-through. In 2019, she was awarded the "Circle of Excellence" Star Award.
Rachelle takes pride in her work ethic & strong communication skills with her clients and escrow staff in order to provide a seamless service.
What are others saying about working with Rachelle Beck?
Thanks for submitting a comment! Rachelle Beck will be notified and once it has been approved it will display here. Have a great day!
Rachelle is a joy to work with! Her incredible work ethic ensures that I always receive constant and consistant support before, during, and after every escrow. She remains informed on the latest title and county news, such as county recording backups, and will have the best solutions and workarounds whenever such issues arise. When you work with Rachelle, you can be confident she's just a call, email, or text away from any title needs you have.
Robert Song
Rachelle reached out to me right away to help with a client that was moving to Hawaii as she used to live there. Our relationship was built from then on. She was available off hours to answer questions and get me information I needed at crunch time. She has put together a hard-working, efficient and very knowledgeable team that got things done on time. When things got bumpy - and they often do - Rachelle and her team were responsive and proactive. She is my "go to" title agent from now on!
Margy Lyman
Rachelle, is very professional. What impresses me the most is her quick response to any call or request. Rachelle is very proactive. She often calls to see how I am doing, what I may need or what she can do to assist me with my business. The title business is very competitive. Rachelle has distinguished herself as one of the best in supporting a Realtor. She is backed by the best company to handle the escrow/title transaction. The definition of customer service in title/escrow, is Rachelle.
Frank Trifeletti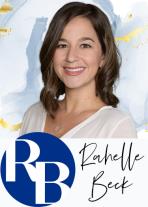 Rachelle Beck
Cell: (925) 817-7037
Office: (925) 855-8700
MORE INFO
Home Office(s):
Danville
419 Sycamore Valley Road West
Danville, CA 94526
Cell: (925) 817-7037
Office: (925) 855-8700
Fax: (925) 855-8706
VISIT OFFICE PAGE
About Me

Rachelle joined Old Republic Title in 2017 on the beautiful Island of Maui where she serviced clients in Kahului, Lahaina & Wailea. As a Bay Area native with a strong Tech and Marketing background, she was an asset to clients having the ability to recommend business solutions and growth strategies.

After returning home, Rachelle transferred to Contra Costa County where she quickly established herself to service Danville and the San Ramon Valley. She continues to build meaningful relationships through her trustworthiness, reliability & commitment to follow-through. In 2019, she was awarded the "Circle of Excellence" Star Award.

Rachelle takes pride in her work ethic & strong communication skills with her clients and escrow staff in order to provide a seamless service.

Testimonials

What are others saying about working with Rachelle Beck?

Thanks for submitting a comment! Rachelle Beck will be notified and once it has been approved it will display here. Have a great day!

Rachelle is a joy to work with! Her incredible work ethic ensures that I always receive constant and consistant support before, during, and after every escrow. She remains informed on the latest title and county news, such as county recording backups, and will have the best solutions and workarounds whenever such issues arise. When you work with Rachelle, you can be confident she's just a call, email, or text away from any title needs you have.

Robert Song

Rachelle reached out to me right away to help with a client that was moving to Hawaii as she used to live there. Our relationship was built from then on. She was available off hours to answer questions and get me information I needed at crunch time. She has put together a hard-working, efficient and very knowledgeable team that got things done on time. When things got bumpy - and they often do - Rachelle and her team were responsive and proactive. She is my "go to" title agent from now on!

Margy Lyman

Rachelle, is very professional. What impresses me the most is her quick response to any call or request. Rachelle is very proactive. She often calls to see how I am doing, what I may need or what she can do to assist me with my business. The title business is very competitive. Rachelle has distinguished herself as one of the best in supporting a Realtor. She is backed by the best company to handle the escrow/title transaction. The definition of customer service in title/escrow, is Rachelle.

Frank Trifeletti