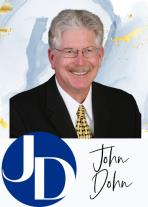 John Dohn
Office: (707) 763-9941
MORE INFO
Home Office(s):
Petaluma
151 Petaluma Blvd. So. Suite 125
Petaluma, CA 94952
Office: (707) 763-9941
Fax: (707) 762-0473
VISIT OFFICE PAGE
Greetings and Thank You for visiting my website.
I have been fortunate to call the North Bay my home for over 6 decades. I am reminded of the beauty that surrounds us every morning as I head to my office. As a Sales Rep for Old Republic Title, I love being able to share over 30 years of experience in the real estate industry with my clients. During that time, I have worn many hats, including working as a mortgage broker and a wholesale lender rep for a local mortgage bank. My focus has always been the welfare of my customers, as well as, the well being of my escrow staff. Escrow is better when we work together.
Please come up and say Hi to me when you see me. I would love the opportunity to tell you about our services and why I think Old Republic should be the title company for your next escrow.
With much Gratitude and Thanks, John "JD" Dohn
What are others saying about working with John Dohn?
Thanks for submitting a comment! John Dohn will be notified and once it has been approved it will display here. Have a great day!
There are not too many people that I can say I have had the pleasure of working with for 23+ years. I will never forget the day that he came into my office and I was almost in tears because I was so completely overwhelmed. He rolled up his sleeves and said "tell me what to do". That is the kind of go-getter mentality he has and who I want working on my team.
Sheila Peterson
I believe that I've been working with JD for over 30 years. He's always been friendly, knowledgeable, and quick to respond to any of our needs. It's a breath of fresh air when he comes into our office for a visit with his big smile and great sense of humor.
Don Bialkin
I have been working with JD for 20 plus years . He is a true professional , and always available when you need him to be there he shows up . ORTC is lucky to have him on their team .
Rick Cunniffe
As our associated industries become increasingly automated, it is great to have the confidence that JD is available to support my clients, both in the office and behind the scenes. I have worked with JD for over 20 years and he has my complete confidence. Jeff
Jeff Mayne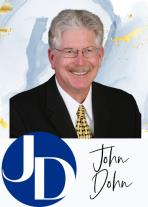 John Dohn
Office: (707) 763-9941
MORE INFO
Home Office(s):
Petaluma
151 Petaluma Blvd. So. Suite 125
Petaluma, CA 94952
Office: (707) 763-9941
Fax: (707) 762-0473
VISIT OFFICE PAGE
About Me

Greetings and Thank You for visiting my website.

I have been fortunate to call the North Bay my home for over 6 decades. I am reminded of the beauty that surrounds us every morning as I head to my office. As a Sales Rep for Old Republic Title, I love being able to share over 30 years of experience in the real estate industry with my clients. During that time, I have worn many hats, including working as a mortgage broker and a wholesale lender rep for a local mortgage bank. My focus has always been the welfare of my customers, as well as, the well being of my escrow staff. Escrow is better when we work together.

Please come up and say Hi to me when you see me. I would love the opportunity to tell you about our services and why I think Old Republic should be the title company for your next escrow.

With much Gratitude and Thanks, John "JD" Dohn

Testimonials

What are others saying about working with John Dohn?

Thanks for submitting a comment! John Dohn will be notified and once it has been approved it will display here. Have a great day!

There are not too many people that I can say I have had the pleasure of working with for 23+ years. I will never forget the day that he came into my office and I was almost in tears because I was so completely overwhelmed. He rolled up his sleeves and said "tell me what to do". That is the kind of go-getter mentality he has and who I want working on my team.

Sheila Peterson

I believe that I've been working with JD for over 30 years. He's always been friendly, knowledgeable, and quick to respond to any of our needs. It's a breath of fresh air when he comes into our office for a visit with his big smile and great sense of humor.

Don Bialkin

I have been working with JD for 20 plus years . He is a true professional , and always available when you need him to be there he shows up . ORTC is lucky to have him on their team .

Rick Cunniffe

As our associated industries become increasingly automated, it is great to have the confidence that JD is available to support my clients, both in the office and behind the scenes. I have worked with JD for over 20 years and he has my complete confidence. Jeff

Jeff Mayne