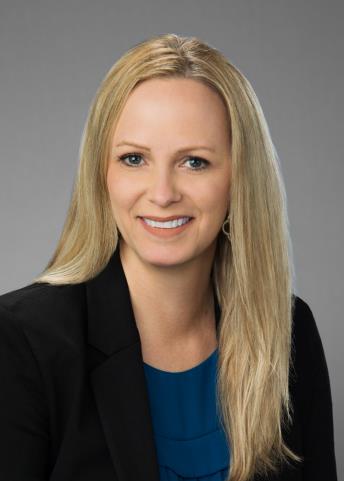 Susan Clark
Office: (713) 528-0444
MORE INFO
Home Office(s):
Upper Kirby
3201 Kirby Drive, Suite 300
Houston, TX 77098
Office: (713) 528-0444
VISIT OFFICE PAGE
Having spent over 17 years in the real estate industry, both as a Real Estate Professional in the Houston Inner Loop and Sales Executive in title industry, I have a deep understanding as to the needs of my clients, including Real Estate Professionals, Builders and Mortgage Lenders, and the importance in building those relationships to create a smooth transaction for all those involved. Staying well-informed of industry changes and available resources is pertinent in providing my clients with information and support for their business growth.
Old Republic Title continues to be a leader in the title Industry and committed to providing excellent service for all title and escrow needs. Making sure our clients and customers are best equipped involves not only great title and escrow service, but also, providing them with resources that lead to success. I am dedicated to doing this by providing educational support and access to up-to-date technology, including digital farming tools, remote deposit accessibility, and so much more.
Interested in learning more?
Please contact me today to learn how Old Republic Title can be a trusted resource for all of your title and escrow needs.
What are others saying about working with Susan Clark?
Thanks for submitting a comment! Susan Clark will be notified and once it has been approved it will display here. Have a great day!
Susan's guidance and expertise is unmatched in the title business! She and her team go above and beyond with every transaction. Timely responses, highly knowledgeable, and a caring attitude. I trust Susan with all of my client's and personal title needs.
Jason Knebel
Susan and the ORT team are as good as it gets. They deliver first class service, true guidance, speedy communication. I can count on Susan and her team to always make me look even better, like true professionals. Thank you!
Kasia McCormick
Susan is the sweetest Sales Rep out there!! She is always willing to go over and above for my clients. She provides great title services along with so many educational resources! Super Blessed to have the opportunity to close with Susan and her Team!
Katie Rodriguez
Susan Clarke is a fantastic Sales Representative for Old Republic. She is efficient, responsive and supportive. She offers excellent educational classes and is always current in her marketing. Grateful to know Susan!
Brenda Waun
Susan and her team are great! They are always my first choice for any transaction. They are there to help and don't hesitate to go the extra mile. Her personal touch is constantly present which isn't common in the industry.
Clif Wilson
Susan has always been extremely helpful and the team has gone above and beyond to help with special requests to make things easier for my buyers and sellers. Real estate isn't always straight forward so you need people in your corner that can help especially in those off situations and I know that I can rely on Susan and the team to go above and beyond to help.
Marc Zachrau
We absolutely love Susan and her team! Susan is one of the kindest people I've ever met, and her customer service and availability along with her team, and their professionalism in closing files in an expedient manner has been perfect for our mortgage company. We highly recommend Susan and her team at Old Republic for all your title needs!
Mark MacInerney
Working with Susan as Sales Representative for Old Republic Title has been always amazing. Very responsive and helpful with all our Title Company needs and of our clients. She is always available, takes care of our requests and helps us all year long with excellent classes. Thanks for all your support Susan!
Fausto Andrade
We have been so fortunate to work with Susan Clark as our Sales Representative for the past 12 years. She constantly exceeds our expectations! She has made our life so much easier. She is communicative, prompt and professional. She keeps us informed throughout the transaction and always sees it through to closing and funding.
John and Christine Guidot
Susan Clark at Old Republic Title has been a fantastic sales representative in my closing experiences. She is with you every step of the way and does a great job communicating and making sure you are settled!
Chris O'Dacharty
I have worked with Susan for many years. She is very pro active and attentive to any needs that I, as agent, have. Susan is constantly providing title and escrow educational programs to agents to make them more knowledgeable and cognizant of the industry. She is an excellent marketing rep and I always enjoy sending my business to Old Republic Title.
Jean Shabot
Susan Clark is fantastic! I was so fortunate to meet Susan when I got my real estate license in 2015. Susan and her team at Old Republic have helped me with excellent title work! I don't think I would be where I am today without her support. Susan is always available for any assistance and guidance. My clients have always enjoyed working with Susan, Sydney, and their Old Republic colleagues. I really can't say enough good things about Susan.
Michael Brombacher
Susan is an outstanding marketing representative! I have visited with numerous Title marketing Representatives over the years and feel she is very simply the best. Susan is an excellent communicator, stays in touch through multiple media, continuously providing and expanding the educational resources offered to agents. She is very conscientious, considerate, caring and kind. It can be difficult to differentiate between Title providers and she raises Old Republic to a level above others.
George Sutherland
Susan is the best! She is always keeping us top of mind. She takes on settlement tasks that eases our role as agents and is beyond helpful! We so appreciate Susan and all she does!
Stephanie Pribble
Susan is an amazing person to work with. Her level of professionalism equals her exuberant personality. She values her clients and always follows through with a job well done. Truly, the best in the business.
Ashley Day
I have worked with Susan on countless occasions, and she is awesome to work with and is a solution finder. She always goes above and beyond with her communication, and I would highly recommend working with her!
Brian Hines
I have been working with Susan for many years. She is more than just a sales rep for a big company. She takes the extra effort to really get to know her clients professionally as well as on a personal level. I have always felt comfortable reaching out to her when issues came up that needed a quick resolve. She absolutely knows the ins and outs of this industry. Susan has what it takes to be the best rep I have ever known!
Andy Weber
Susan provides incredible title and escrow resources for agents, she's a great communicator, and when something needs to get done, SHE GETS IT DONE!! I'm so thankful to have met Susan early in my career. It's been such a joy to do business with her and her team. They've taught me so much and they are a true support system for their agents. Thank you, Susan!!
Julia Gibson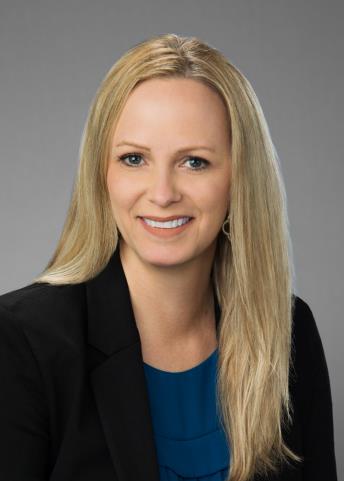 Susan Clark
Office: (713) 528-0444
MORE INFO
Home Office(s):
Upper Kirby
3201 Kirby Drive, Suite 300
Houston, TX 77098
Office: (713) 528-0444
VISIT OFFICE PAGE
About Me

Having spent over 17 years in the real estate industry, both as a Real Estate Professional in the Houston Inner Loop and Sales Executive in title industry, I have a deep understanding as to the needs of my clients, including Real Estate Professionals, Builders and Mortgage Lenders, and the importance in building those relationships to create a smooth transaction for all those involved. Staying well-informed of industry changes and available resources is pertinent in providing my clients with information and support for their business growth.

Old Republic Title continues to be a leader in the title Industry and committed to providing excellent service for all title and escrow needs. Making sure our clients and customers are best equipped involves not only great title and escrow service, but also, providing them with resources that lead to success. I am dedicated to doing this by providing educational support and access to up-to-date technology, including digital farming tools, remote deposit accessibility, and so much more.

Interested in learning more?

Please contact me today to learn how Old Republic Title can be a trusted resource for all of your title and escrow needs.

Testimonials

What are others saying about working with Susan Clark?

Thanks for submitting a comment! Susan Clark will be notified and once it has been approved it will display here. Have a great day!

Susan's guidance and expertise is unmatched in the title business! She and her team go above and beyond with every transaction. Timely responses, highly knowledgeable, and a caring attitude. I trust Susan with all of my client's and personal title needs.

Jason Knebel

Susan and the ORT team are as good as it gets. They deliver first class service, true guidance, speedy communication. I can count on Susan and her team to always make me look even better, like true professionals. Thank you!

Kasia McCormick

Susan is the sweetest Sales Rep out there!! She is always willing to go over and above for my clients. She provides great title services along with so many educational resources! Super Blessed to have the opportunity to close with Susan and her Team!

Katie Rodriguez

Susan Clarke is a fantastic Sales Representative for Old Republic. She is efficient, responsive and supportive. She offers excellent educational classes and is always current in her marketing. Grateful to know Susan!

Brenda Waun

Susan and her team are great! They are always my first choice for any transaction. They are there to help and don't hesitate to go the extra mile. Her personal touch is constantly present which isn't common in the industry.

Clif Wilson

Susan has always been extremely helpful and the team has gone above and beyond to help with special requests to make things easier for my buyers and sellers. Real estate isn't always straight forward so you need people in your corner that can help especially in those off situations and I know that I can rely on Susan and the team to go above and beyond to help.

Marc Zachrau

We absolutely love Susan and her team! Susan is one of the kindest people I've ever met, and her customer service and availability along with her team, and their professionalism in closing files in an expedient manner has been perfect for our mortgage company. We highly recommend Susan and her team at Old Republic for all your title needs!

Mark MacInerney

Working with Susan as Sales Representative for Old Republic Title has been always amazing. Very responsive and helpful with all our Title Company needs and of our clients. She is always available, takes care of our requests and helps us all year long with excellent classes. Thanks for all your support Susan!

Fausto Andrade

We have been so fortunate to work with Susan Clark as our Sales Representative for the past 12 years. She constantly exceeds our expectations! She has made our life so much easier. She is communicative, prompt and professional. She keeps us informed throughout the transaction and always sees it through to closing and funding.

John and Christine Guidot

Susan Clark at Old Republic Title has been a fantastic sales representative in my closing experiences. She is with you every step of the way and does a great job communicating and making sure you are settled!

Chris O'Dacharty

I have worked with Susan for many years. She is very pro active and attentive to any needs that I, as agent, have. Susan is constantly providing title and escrow educational programs to agents to make them more knowledgeable and cognizant of the industry. She is an excellent marketing rep and I always enjoy sending my business to Old Republic Title.

Jean Shabot

Susan Clark is fantastic! I was so fortunate to meet Susan when I got my real estate license in 2015. Susan and her team at Old Republic have helped me with excellent title work! I don't think I would be where I am today without her support. Susan is always available for any assistance and guidance. My clients have always enjoyed working with Susan, Sydney, and their Old Republic colleagues. I really can't say enough good things about Susan.

Michael Brombacher

Susan is an outstanding marketing representative! I have visited with numerous Title marketing Representatives over the years and feel she is very simply the best. Susan is an excellent communicator, stays in touch through multiple media, continuously providing and expanding the educational resources offered to agents. She is very conscientious, considerate, caring and kind. It can be difficult to differentiate between Title providers and she raises Old Republic to a level above others.

George Sutherland

Susan is the best! She is always keeping us top of mind. She takes on settlement tasks that eases our role as agents and is beyond helpful! We so appreciate Susan and all she does!

Stephanie Pribble

Susan is an amazing person to work with. Her level of professionalism equals her exuberant personality. She values her clients and always follows through with a job well done. Truly, the best in the business.

Ashley Day

I have worked with Susan on countless occasions, and she is awesome to work with and is a solution finder. She always goes above and beyond with her communication, and I would highly recommend working with her!

Brian Hines

I have been working with Susan for many years. She is more than just a sales rep for a big company. She takes the extra effort to really get to know her clients professionally as well as on a personal level. I have always felt comfortable reaching out to her when issues came up that needed a quick resolve. She absolutely knows the ins and outs of this industry. Susan has what it takes to be the best rep I have ever known!

Andy Weber

Susan provides incredible title and escrow resources for agents, she's a great communicator, and when something needs to get done, SHE GETS IT DONE!! I'm so thankful to have met Susan early in my career. It's been such a joy to do business with her and her team. They've taught me so much and they are a true support system for their agents. Thank you, Susan!!

Julia Gibson