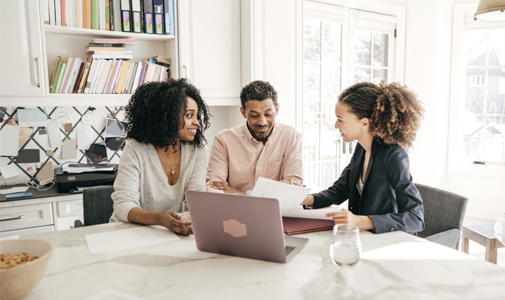 Originations
Old Republic Title Residential Information Services (ORTRIS) serves the title insurance needs throughout country, providing centralized title, settlement, valuation, and ancillary services. This allows mortgage lenders with centralized operations to close and manage loans and their underlying risk more efficiently.
Refinance
Through a dedicated service team model that works within your process, we have end-to-end solutions for all your appraisal, title and settlement needs. You'll also have 24/7 access to our proprietary operating platform, VINCA, for order placement, updates and document retrieval. From ensuring prompt communication to all appropriate parties, to meeting precise timelines and completing error-free processes, our team endeavors to deliver an unsurpassed customer experience.
Home Equity
Our menu of services includes a proprietary product assortment that can be customized by state. Including uninsured property reports, Junior Loan Policy, Secondary Loan Policy and our proprietary Mortgage Impairment Policy (MIP), we have the services and coverage your investors require. Coupled with a full suite of settlement products, from witness signings to full closings and disbursements, you'll have a complete selection of home equity title and closing products at your fingertips.
Private Banking and Wealth Management Services
Service excellence is the standard, not the exception.
At Old Republic Title, we understand the level of attention and expertise required on a wealth management transaction. We have the proficiency and resources to provide title and settlement services through streamlined processes designed to allow you to quickly and consistently underwrite and close high net worth transactions. We centralize title underwriting and all communications through a Specialized Private Client Team that is dedicated to delivering the highest levels of service, quality and regulatory compliance.