Old Republic Title Residential Information Services
Mortgage Origination
Old Republic Title Residential Information Services (ORTRIS) provides solutions designed to streamline the complete mortgage origination and closing process for mortgage lenders and other financial institutions that require nationwide coverage through the use of a centralized platform. In addition to our full suite of title, closing and valuation products and services, we have many state-of-the-art technology solutions like digital closings, along with integrations with multiple third-party portals and Loan Origination Systems. These allow mortgage originators to quickly and consistently underwrite, close, fund and mitigate regulatory risk for loan transactions, including:      
Refinance
Home Equity
Private Banking and Wealth Management
Working within your existing loan origination process, we work with you to develop a customized, streamlined solution... from application to funding, recording and issuance of your final policy.
See the mortgage lifecycle below.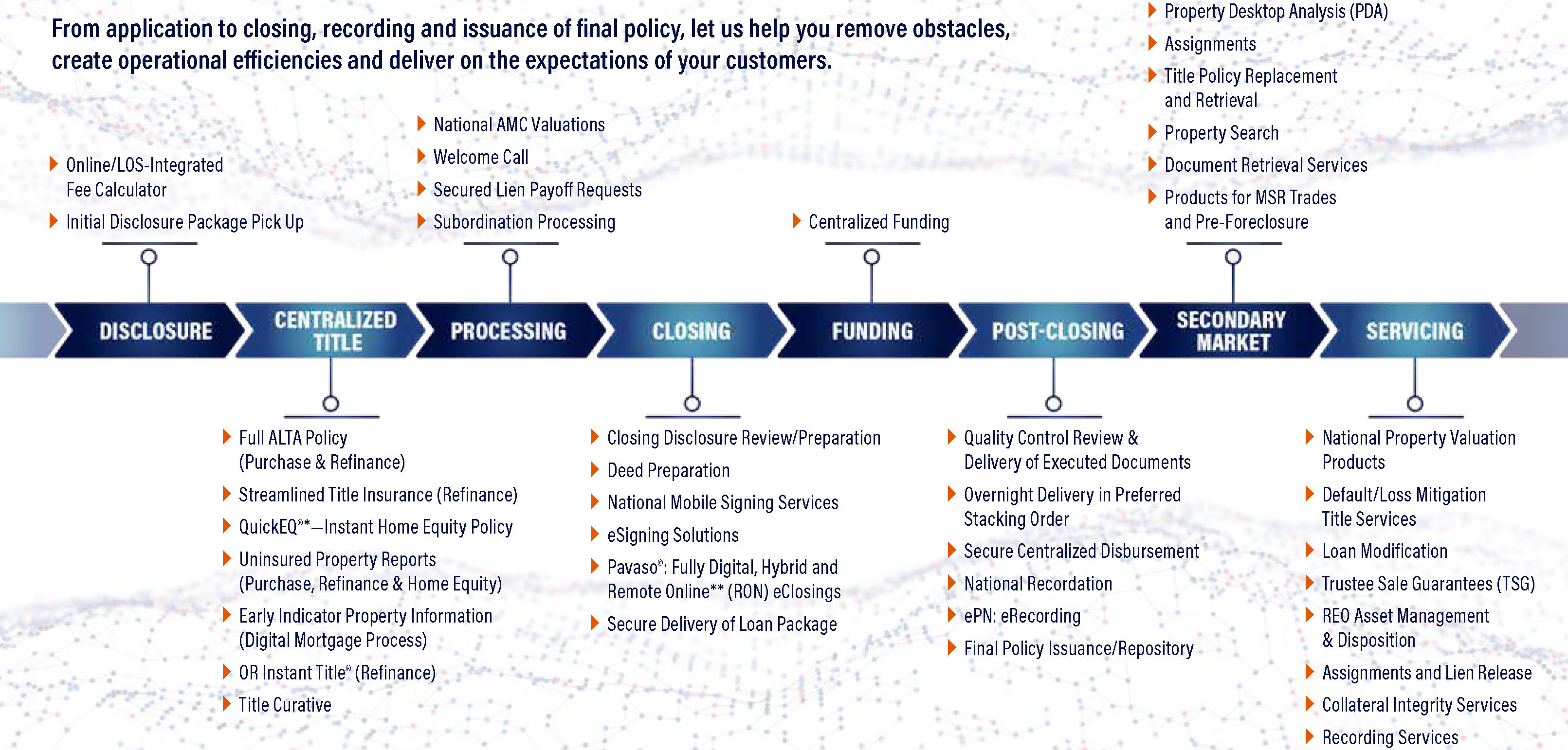 Some products and services listed herein are non-insurance products. Non-insurance products and services are provided by Old Republic Residential Information Services, Old Republic Servicing Solutions and Diversified Services, Inc. Title insurance products are provided by our underwriters, Old Republic National Title Insurance Company and American Guaranty Title Insurance Company.
*Master Residential Equity Loan Policy is issued by American Guaranty Title Insurance Company in available states. Non-insured property report services are provided by Old Republic Diversified Services, Inc. Both are Old Republic Title affiliated companies.
**Due to state law or regulation or both, electronic notarization and remote online notarization are not available in all areas.