Centralized Title Services

Centralized Title Services

Old Republic Specialized Agency Solutions (ORSAS) provides a personalized workflow giving title agents the option to remain the primary point of contact for your customer, while expanding your product lines and service areas. Our nationwide title solutions range from fully insured products to uninsured reports and full ALTA commitments, all of which are customizable to meet your needs.

From centralized operations centers, our dedicated client-centric teams of tenured staff provide an exceptional agency support program. With in-house quality controls, direct underwriting decisions, access to state counsel and our national risk management professionals, you can have confidence that you're receiving the highest levels of service, quality, and support with title underwriting issues, state regulations and compliance.

Closing, Settlement and Escrow Services

Closing, Settlement and Escrow Services

Old Republic Specialized Agency Solutions (ORSAS) offers a wide array of settlement services that allow our agents to close transactions across the nation. Whether you need assistance with a portion of the settlement process or a complete closing, we have tailored solutions to meet your needs.

We believe the most effective way to deliver a stress-free closing process is to employ knowledgeable, courteous personnel; to offer competitive pricing and state-of-the-art technology; and to provide flexibility in scheduling settlement dates, times and locations. We work closely with our agents to customize a solution designed to streamline processes and enhance workflow efficiencies.
Centralized Funding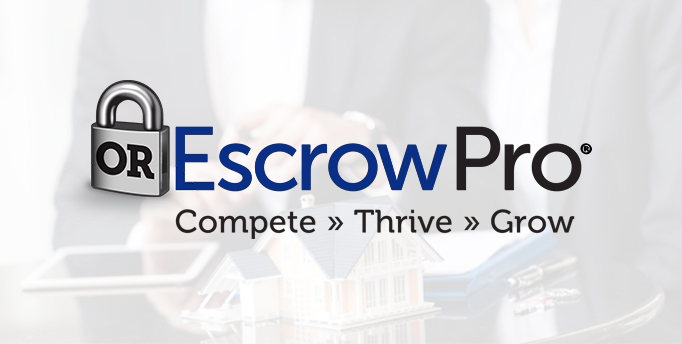 OR EscrowPro® is a centralized funding service that provides title agents with a complete solution for escrow management and disbursement. Title agents maintain control over the consumer relationship and closing process while reducing risk. It affords agents additional security, and transparency, helps to prevent wire fraud, and advances ALTA Best Practices compliance.
By choosing OR EscrowPro, you have access to the many benefits that are incorporated into the OR EscrowPro system:
Advance compliance with ALTA Best Practices for Escrow Trust Accounting
No additional technology, equipment or upfront costs
Local execution and management of the process without having to control the funds
Check printing at the closing table
Lower wire and banking fees and potential savings on E&O/bond premiums and employee expenses
Funds are received and disbursed by Old Republic Title, eliminating substantial liability
Independent review by a second party for quality assurance
Improved office productivity, resulting in more time to promote your services, develop business relationships and expand your business
Visit OR EscrowPro
Loan Servicing Solutions
Old Republic Servicing Solutions provides a comprehensive suite of products and services to optimize the management of performing and non-performing servicing portfolios for residential properties across the country. We offer solutions for pre-foreclosure; loss mitigation; and real estate owned (REO) asset management, including title/closing, title policy replacement and loan modifications.
For more information, contact:
ortrissales@oldrepublictitle.com
888.406.5166
Commercial Services
Old Republic Specialized Commercial Services is your single-source advantage for fast, accurate title and settlement services. Transactions are coordinated through one contact, at one location, using one platform, so we can provide quality products and service without unnecessary delays.
For more information, contact:
ortrissales@oldrepublictitle.com
888.406.5166