Legal Update II
Thursday, June 18
4 CE Credit Hours
Course #: 37797
Instructor: John Byers, Attorney
Provider: Dorsett Johnson & Swift, LLP
Provider #: 9810
Price: $40
Time: 10 am
Course Description:
TREC course covering: Ethics Requirements for Engaging in Real Estate; Fair Housing Laws; Agency Law; Deceptive Trade Practices Act (DTPA); Tax Laws; and Current Industry-Related Topics.
All license holders must complete this course prior to their next license renewal.
Register for Webinar
Pay for CE Credit
TREC CE Course Credit Payment & Requirements:
If you would like TREC CE Credit for an Old Republic Title CE Course via in-person class or webinar, please click the PAY FOR CE CREDIT button to pay for the CE Credit and review TREC and ORT requirements. DUE: Please complete payment and other requirements before course start time.
Pay for CE Credit
Instructor Details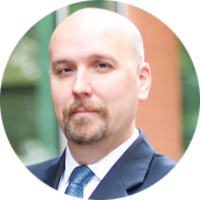 John Byers, Attorney
Dorsett Johnson & Swift, LLP
jbyers@dorsettjohnson.com
Provider ID: 9810