orTelos
Innovative Post Close Document Solutions
---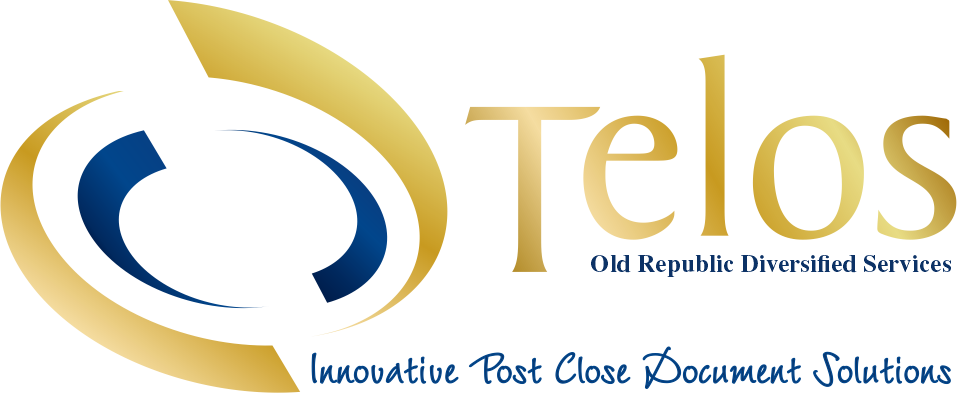 Old Republic Diversified Service's orTELOS post close document solution is not the standard processing experience, it is the future of post close solutions. With orTELOS, you will find high quality customer support, a strong network of qualified professionals and a technology platform unlike before. orTELOS was built for today's changing service needs, performing today's functions and achieving tomorrow's needs.
Log In to Your orTELOS Account
What Does orTelos Post Closing Platform Offer?
Release/Reconveyance and Assignment preparation using county specific document templates
Full in-house execution and/or customizable signing processes to meet needs for every unique workflow
Specific queue's for customizable rule setting
In-house Trustee Signature Services (included or standalone)
eRecording and Manual recording services
Real time tracking, document access and reporting accessibility
Mailing options for every workflow
Research and verification service
Imaging and document retrieval
Built in compliance timeline technology
Products and services listed herein are non-insurance products.
What does this mean for customers?
orTELOS means high-quality, customer-focused support and first-class service. Offering a product that delivers everything from a full service solution to a custom service, orTELOS has you covered to deliver peace of mind to you and your clients. Lower rejection rates and a national network of professionals to get the job done means you can feel confident with orTELOS. With detailed reporting and full workflow transparency, orTELOS leads the way in technology and customer service. Let us be your partner in post close solutions - for today, tomorrow and beyond.
Why Choose orTELOS?
Customizable workflows
Full user access with real time updates and tracking
Leverages new technology combined with best practice processing
Extensive audit and reporting features
OMNI-Channel connectivity
National coverage - every jurisdiction, every county
200+ unique document templates to meet your local requirements
A true end-to-end solution