Economic Forecast for Real Estate Professionals
Learn about the shifting market in 2020 and its potential effect on your business. Join the Old Republic Title - DFW sales team for a day of engaging and motivating speakers, a networking lunch, Q&As, resource tables and more to make 2020 your best year yet.
Tuesday, November 12, 2019
10:00 a.m.-2:00 p.m.
at the Irving Convention Center
500 West Las Colinas Boulevard, Irving, TX 75039

Lunch will be served
Doors open at 9:30 a.m.
Event has SOLD OUT
We have reached capacity for the Economic Forecast 2020, please contact your sales executive if you would like more information about the event.
About the Speakers
---

Dr. Mark G. Dotzour
Real Estate Economist
Dr. Mark G. Dotzour is a real estate economist who served for 18 years as Chief Economist of the Real Estate Center at Texas A&M University in College Station. He has given more than 1,600 presentations to more than 295,000 people and has written over 90 articles for magazines and journals. His research findings have appeared in the Wall Street Journal, USA Today, Money Magazine and Business Week.
His clients include banks, private equity firms, real estate investments trusts, construction firms, engineering companies, wealth managers, private foundations, and commercial and residential brokerage firms. He has also made presentations to local and national trade associations all over America. He makes complex economic issues easily understandable. Mark's goal is to provide his audience with a "tool kit" of useful information that will help them make good business decisions for their families, their clients and their company.
In 2015, Dotzour stepped down from his position at the Real Estate Center to focus all of his time and effort on analyzing current economic conditions and communicating his analysis to others. He combines academic training in economics, real estate, finance and history to make sense of current economic trends.
After earning his PhD in finance and real estate from the University of Texas at Austin in 1987, Dotzour was a tenured professor of real estate and finance at Wichita State University in Wichita, Kansas for 10 years. Prior to his academic career, he was President of Gleneagles Development, Inc., which was a residential land development firm in Wichita. During this time, he also served as President of Dotzour Inc., Realtors, which was a residential brokerage firm in Wichita.
Mark and his wife LuAnn have been married for over 45 years, and have two children and two grandchildren. His father was a professional golfer. He and LuAnn spend a lot of time on the road, and they enjoy playing golf, exploring antique stores and old book stores.
---

Curtis Hoffman
Executive Vice President, Old Republic National Title Insurance Company
President, Central Title Division, Old Republic Title
Curtis Hoffman has served in executive and senior management roles in the title insurance and real estate industries for over 36 years and currently is the President of the Central Division for Old Republic National Title Insurance Company.
In this capacity he is responsible for all aspects of Old Republic's Agency and Direct Operations in 23 states that comprise the Central Division and serves as a member of the Old Republic Title Group Executive Leadership Team.
A fifth generation Texan, Curtis holds a Bachelor of Business Administration from the University of Texas and serves as a board member for local and international faith based organizations. He and his wife, Rhonda, have three grown children, two son-in-laws, one daughter-in-law, and three granddaughters, all with whom he enjoys outdoor activities and travel.
---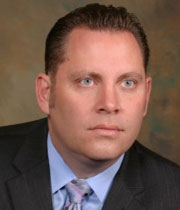 J.C. Johnson
Attorney, Dorsett Johnson & Swift, LLP
J C Johnson serves as outside counsel and litigation defense counsel for numerous companies in the real estate, insurance, trucking, transportation, retail, restaurant, food product manufacturing, industrial product manufacturing, agriculture and oil & gas industries. His representation spans matters concerning real estate, general liability defense litigation, non subscriber defense litigation, workers compensation defense, commercial contracts, mergers & acquisitions, private equity and employment. Mr. Johnson also serves the business community as a frequent speaker on the topics of litigation, risk management, and related legal topics. As one of the equity partners, Mr. Johnson engages in all phases of firm management and client services along with equity partner Bob Dorsett.
Irving Convention Center
Directions to the Irving Convention Center